Prebiotic Power Smoothie Bowl Recipe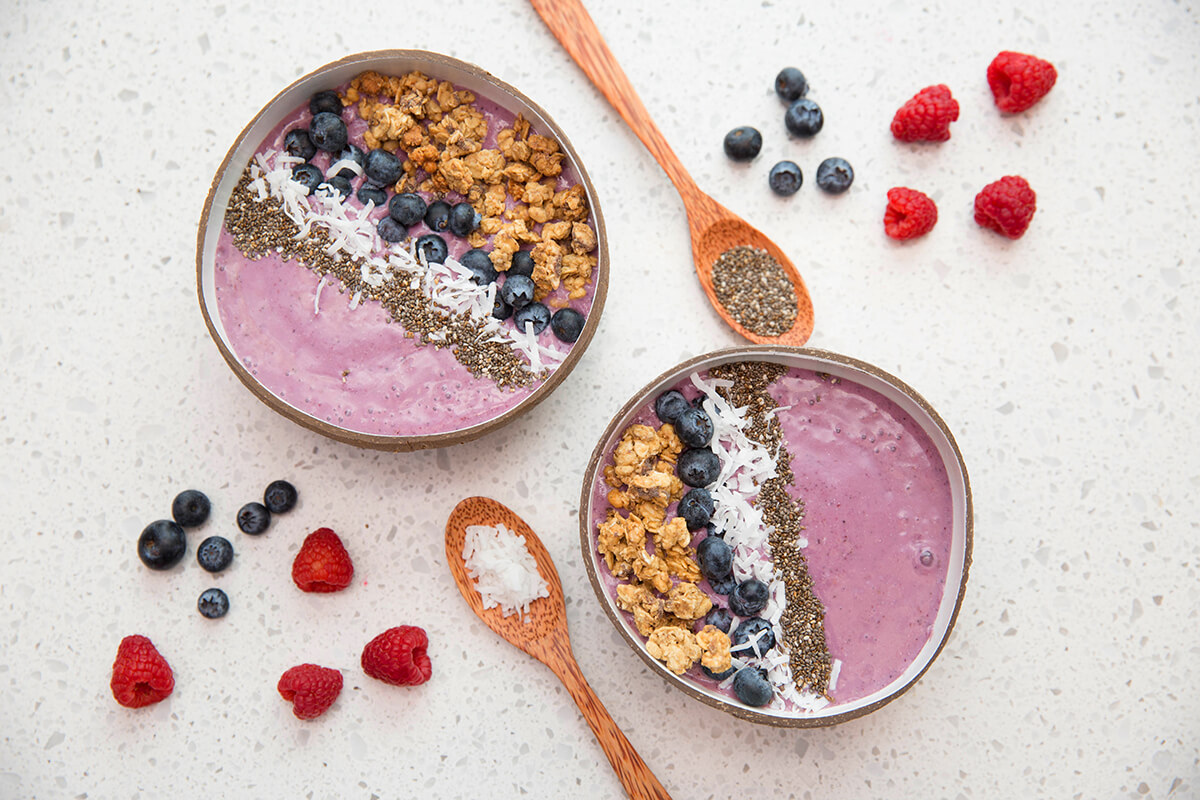 Are you getting your prebiotics? Prebiotics are compounds in food that nourish probiotic bacteria. Without sufficient prebiotics, probiotic bacteria would be unable to perform their functions and would either starve or be overrun by harmful bacteria!
Fortunately, many of the foods we eat are rich in prebiotics, helping to maintain the delicate balance of gut flora to support health. If you are looking to incorporate prebiotics into your meal plan, try this delicious and nourishing smoothie bowl.   
This recipe was found on theconsciousdietition.com, but has been modified slightly. We hope you like it!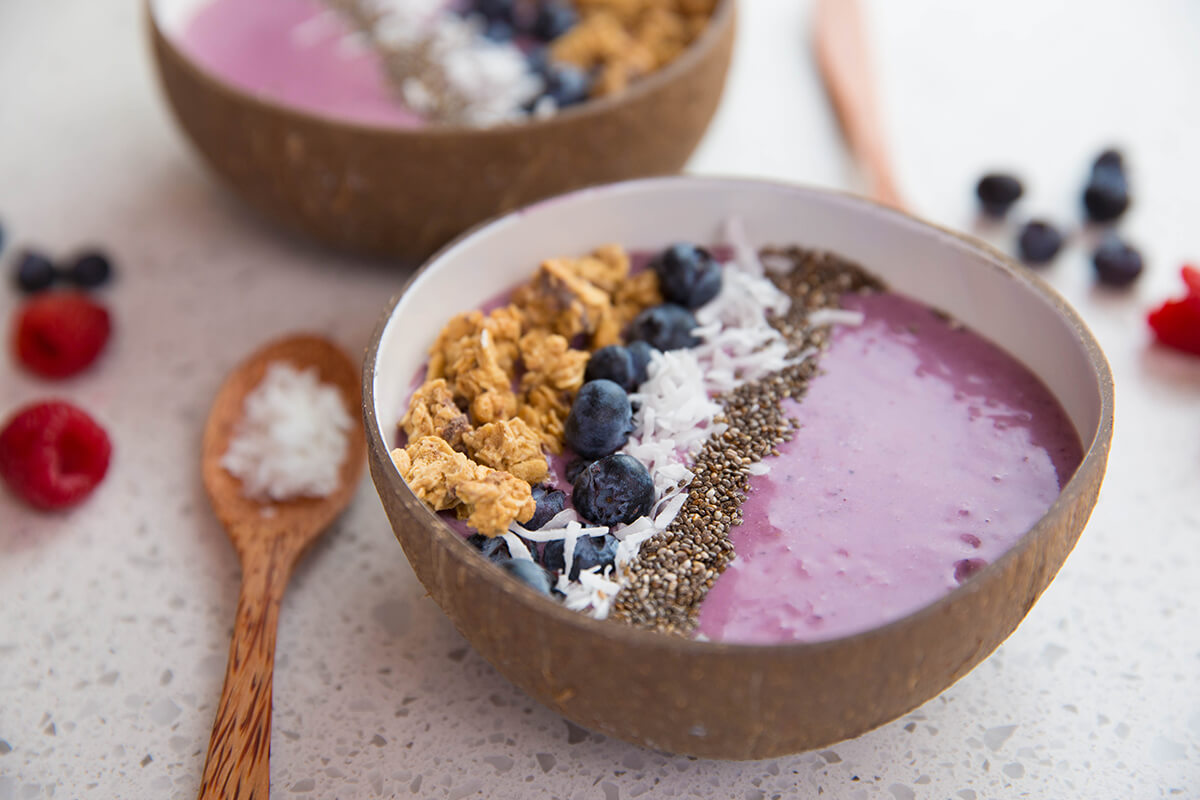 For the Blender:
1 ½ cup coconut milk 

3 tbsp hemp seeds

1 tsp dandelion root (optional; dandelion root has been said to promote digestion and promote healthy gut bacteria)

2 medium frozen bananas 

1 cup of any frozen berries (we used mixed!)

½ cup of chickpeas (cooked or canned and drained)
For the Toppings:
Any fresh berries

Chia seeds

Hemp seeds

Granola (dark chocolate granola is our favorite!)

Shredded coconut (unsweetened)
Notes:
If the smoothie is too thick, add more coconut milk until you reach desired consistency

If smoothie is too runny, add more frozen fruits or ice cubes

Don't have any chickpeas? Use white beans or navy beans

Don't like coconut? Try almond milk

Smoothie not satisfying your sweet tooth? Try adding a bit of honey